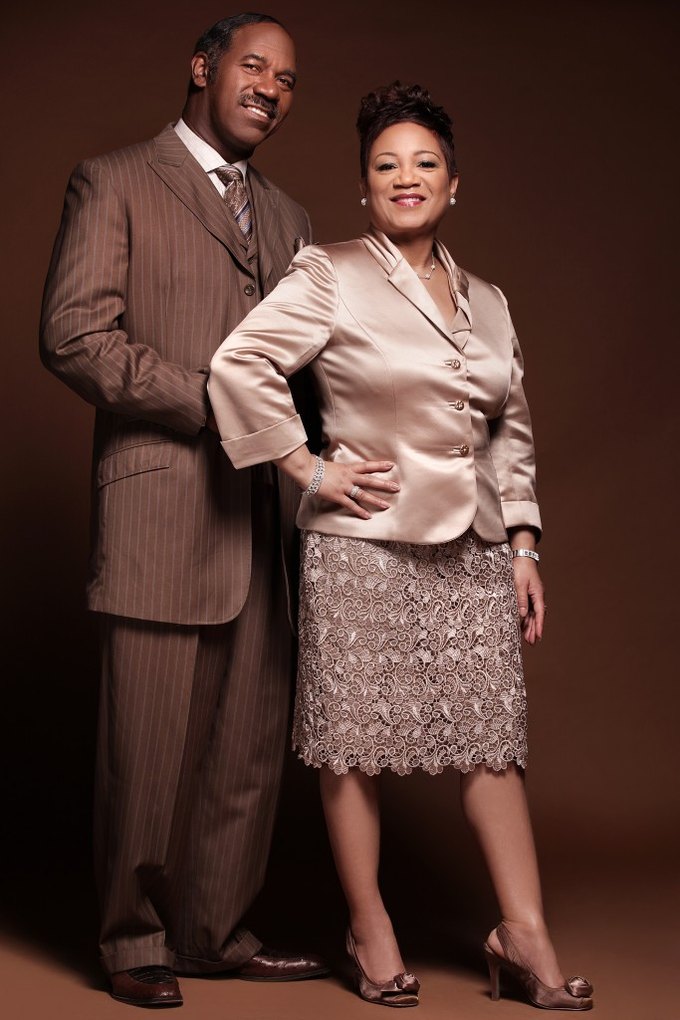 Bishop Randolph Adams and his wife, Overseer Tanya share a team ministry. It is a deliverance ministry that also flows in the prophetic anointing. This team has impacted the lives of men and women by teaching and preaching the unadulterated Word of God. Their ministry also consists of seminars for married couples entitled, "Marriage: A Work Under Construction".
Bishop Randolph Adams
Bishop Adams gifts include the prophetic mantel, healing, and deliverance ministry. He is an anointed preacher and teacher of the Word.  While faithfully serving under the leadership of Dr. Marie Brice, he was ordained as Assistant Pastor in 1985 of the Pentecostal Church of Deliverance (PCD).  At the PCD Holy Convocation in 2006, he was ordained to the office of Pastor.  It has been well proven that God called this anointed vessel. Bishop Adams continues to inspire and mentor men, women and children.  He has stated that his assignment is "Making Leaders out of God's People".
Overseer Tanya M. Adams
Overseer Tanya Adams received her ministerial license from the Pentecostal Church of Deliverance Ministries under the leadership of Overseer Dr. Marie Brice in 1989 and was later ordained an Evangelist in 1997 at the PCD Ministries Holy Convocation in Atlanta, Georgia. She has preached at various churches within the P.C.A.F., P.A.W., Bible Way and C.O.G.I.C Organizations.  Her motto is "A Godly Woman is a Woman of Excellence". Therefore, she strives to be an example of how a Godly woman conducts herself inside and outside the walls of the church.